Having foot pain is not normal and podiatrists are the best experts to help you.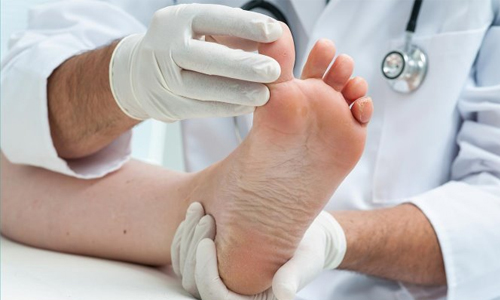 Having foot pain can be debilitating and until it happens to you, you don't realise how important it is to have happy healthy feet. From stopping you doing your favourite sport to limiting your ability to play with your kids, or even just to do daily tasks like doing the grocery shopping, foot pain is a real pain! Podiatrists are specialists trained in the management of these problems and can help you.
Podiatry is a health-care profession which involves the diagnosis, treatment and management of foot and lower leg problems.
Podiatrists at the Osteopathy and Podiatry Centre all have degree training and are registered with the Podiatry Association (Singapore).
To book an appointment CALL 67344236 or book online HERE
CONDITIONS PODIATRISTS TREAT
HOW TO PREPARE FOR YOUR FIRST CONSULTATION
Please aim to arrive 10-15 minutes before your appointment time to allow time to find the clinic and to register.
For every patient a medical history will be taken including a family history. Please bring a list of all current medication.
Clinical treatment for
corns
,
callus
and
nails
is usually painless and takes 30-45 minutes. It is wise to bring along some examples of regular footwear so the podiatrist can assess the cause of the problem as well as treating the presenting symptoms.
Biomechanical assessment for
sports injuries
,
children's walking assessments
,
bunions
,
flat feet
, etc. requires a 45 minute appointment. Preferably come dressed in shorts or loose trousers that can be rolled up to expose the knees during the gait assessment. The podiatrist will assess the feet during standing and walking as well as assessing the joints and muscles when the patient is lying prone. Examples of regular footwear for sport and daily wear are again useful to the podiatrist.