Living with pain is not normal or acceptable as inevitable in 'old age'. Osteopaths can treat you freeing you to a live a fuller lifestyle with increased mobility allowing you to enjoy life to the max! Osteopathy is suitable for people of all ages and backgrounds, ranging from babies, elderly, office workers to amateur and professional athletes.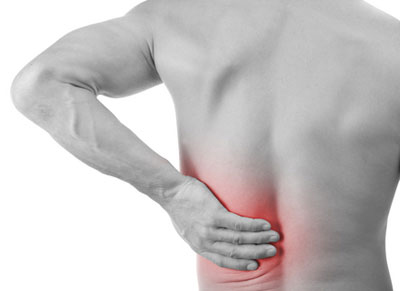 Osteopathy is a safe, effective, hands-on, natural solution to the treatment and management of acute or chronic pain. Osteopaths are skilled health care professionals who undertake a rigorous four year degree course to enable them to recognise and treat many causes of pain, from muscles to ligaments and nerves to joints.

Osteopathy is a 'package' of care that includes skilled mobilising and manipulative techniques, reinforced by guidance on rehabilitation and exercise. Treatment involves gentle, manual techniques - easing pain, reducing swelling and improving mobility, allowing you a quick return to normal activity.

Our Osteopaths use a wide variety of treatment techniques ranging from joint articulation/mobilisation and manipulation, soft tissue massage/trigger point and myofascial release, muscle energy techniques and cranial osteopathy.
To book an appointment CALL 67344236 or book an appointment online HERE
CONDITIONS OSTEOPATHS TREAT
One of the main purposes of osteopathy is pain relief and improved mobility. Osteopathy helps people of all ages who suffer from acute or chronic pain, tackling complaints ranging from sports and work-related injuries to arthritis and sciatica. The skilled techniques of osteopathy can often allow you a speedy return to normal activity.
HOW TO PREPARE FOR YOUR FIRST CONSULTATION

Please aim to arrive 10-15 minutes before your scheduled appointment time to allow time to find the clinic and for registration.
On your first visit, and before the examination begins, the osteopath will discuss and record you medical history in detail. You may then be asked to remove some of your clothing so that a series of observations and biomechanical assessments can be made. Female patients will be given a gown to wear.
The osteopath will then apply a highly developed sense of touch to identify points of weakness or excessive strain throughout the body. Further investigations may include an X-ray or blood test. This will allow a full diagnosis of the problem and will enable the osteopath to tailor a treatment plan to your needs, estimating the likely number of sessions needed to treat your condition effectively. If the osteopath thinks that your condition is unlikely to respond to osteopathic treatment, you will be advised about how to seek further care. Our osteopaths are skilled in diagnostic techniques and trained to identify when a patient needs to be referred to a GP or specialist.
Our osteopaths will make you feel at ease and tell you what is happening throughout your consultation. You should ask questions if you have any concerns.