OUR AIM
At the Osteopathy & Podiatry Centre our aim is not just about treating the condition but about treating the individual.
We believe all our patients are unique and thus try to provide them with a friendly, quality service. We maintain the best standards of Osteopathy and Podiatry care that allows them a speedy return to normal activity.
We believe that every patient we see deserves to be seen as an individual. We look into each persons medical history and lifestyle to look for any predisposing factors and help correct to eliminate them.
We use the latest technology in orthotic manufacturing and were the first clinic in Singapore providing the 3D laser foot scanning method for use in manufacturing custom made orthotics.
Our team consists of overseas qualified practitioners who are well motivated, enthusiastic and committed to all our clients well being. Each practitioner offers their own unique level of expertise and interest. They commonly cross refer within the centre and to practitioners outside of the clinic to ensure each client receives holistic care and achieves the best results.
The Osteopathy & Podiatry Centre excels in providing high quality healthcare to its clients.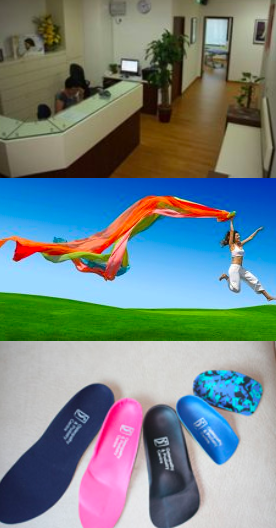 OUR PRIVACY POLICY
At The Osteopathy & Podiatry Centre it is our aim to provide a safe, secure environment for you to receive your treatment. We respect your privacy at all times.

We will only collect, store and use your personal information for defined purposes in order to to process your treatment and to keep you up to date with products, services, news or events at The Osteopathy & Podiatry Centre.

OUR CLINIC BROCHURE
The Osteopathy & Podiatry Centre, established since 2002, enjoys the best reputation in Singapore for its unequalled standard of professional attention in a caring and friendly environment.
Download!